The original Mekong cruise
---
Since 1999, our custom build luxury river boat travels on the Mekong in Laos between Luang Prabang and Huay Xai.
We are renown for offering a cultural journey and an opportunity to understand more about life and nature on the legendary river.
As part of our 2 days cruises, you will spend the night at Luang Say Lodge, and experience the fiery and romantic sunset from your luxury teak and rosewood bungalow along the river.
Join our Mekong cruise and its rich, colorful and historic region, largely untouched by the modern world.
---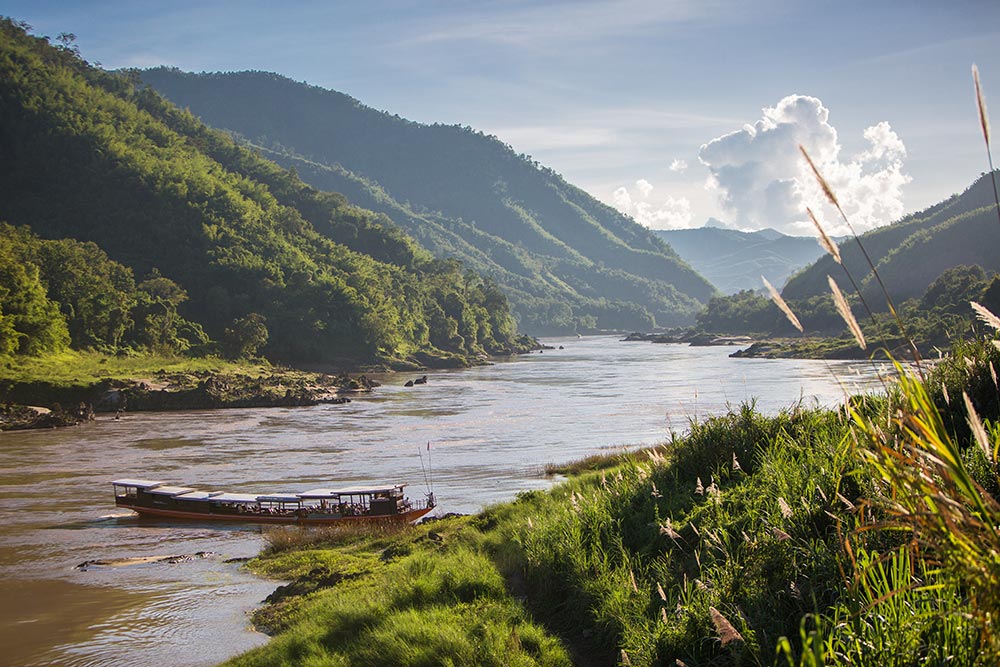 About The cruise
With almost 2 decades of experience cruising the Mekong, Luang say Cruises offer 4 different way of cruising the Mekong, All designed to meet the wants and needs of travel explorers by providing exotic cultural journeys to prestigious natural wonders in Laos.
Select your cruises
About the boat
Our boats are 34 metres long with a 420 HP engine and a steel hull for strength and safety. The boats have a capacity for 40 people in comfortable seats and benches...
Read More
Trip advisor Reviews
Discover all our customer reviews from the famous Trip advisor website.
Read More
About the lodges
On the left bank of the river, the Luang Say Lodge is backed by mountainous jungle. The large pavilions of solid teak and rosewood all have beautiful vistas looking out over the Mekong river...
Read More